This year I haven't done anything for MD. I actually did the art parts for at least 4 projects from a very cool people, but none of them made it in time too. Hope you'll see at least a couple of them this year (I'll do a post when they come out).
Also I'm still working on the first episode of my solo series that I started to animate in 2020. It should have 5 main episodes and at least 2 additional ones (.5 if you want) and I already have a clear view of how they all are gonna look (except for the last episode).
Here's some screenshots of what I've done for now (these are 2 first minutes where the animation is finished):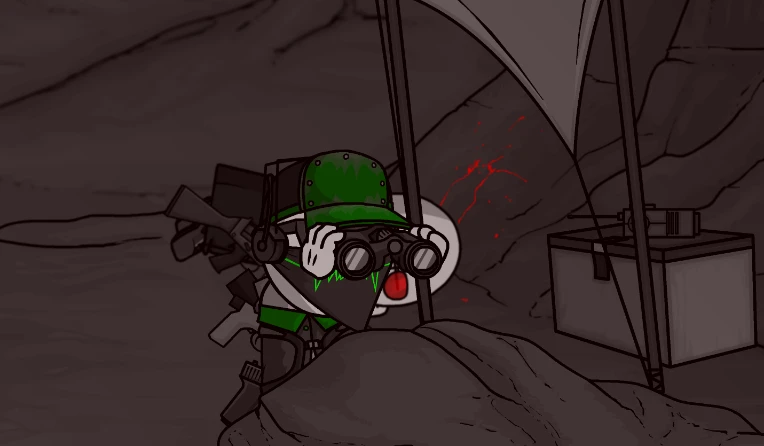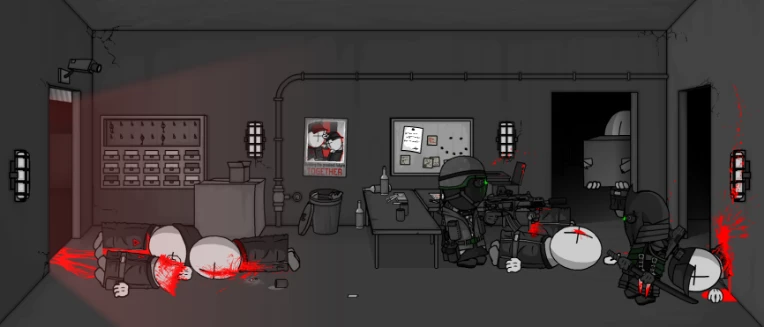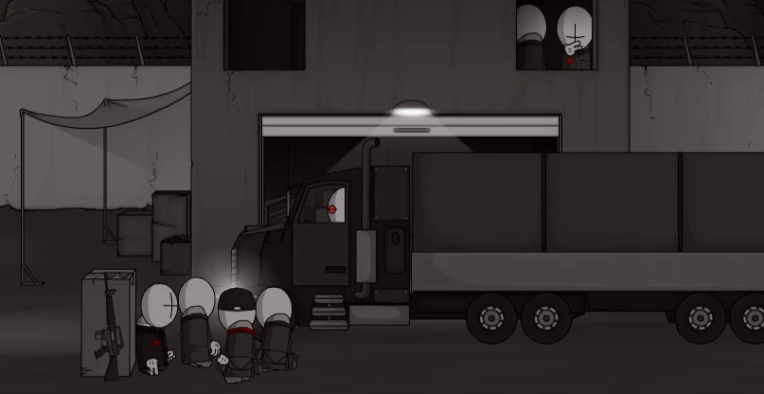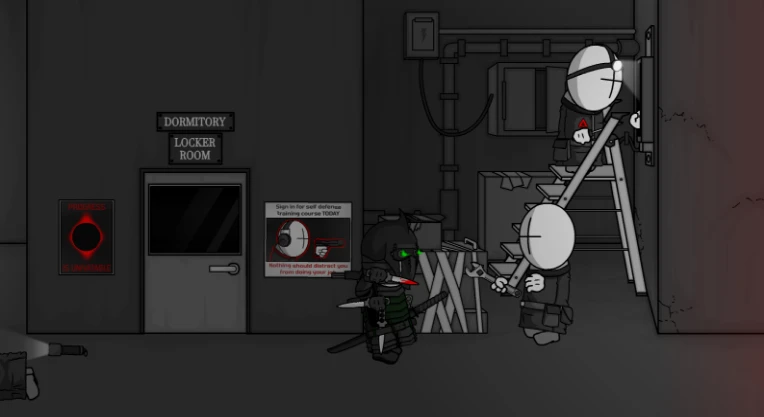 A lot of things where changed since I started to work on this project again. Partially redrawing and fully reanimating the first 2 minutes of the 6-minutes project was a pain in the ass but it totally worthed it. Maybe I'll do a video comparison to show you how much changed after 2 years of me being a madness (kinda) animator.
So why making a 6-minutes madness animation taking so long for me you may ask. And why tf there's like only 1 post in a year and half:
1) Just like I said before, the past year I've been working as background slave for my friends. The good thing here that backgrounds in my own project did improve too.
2) I need to earn money to keep myself alive, so I decided to make a crazy move and find a job (wow). This is actually not bad too, because somehow with my deplorable animation skills I've got hired as an animator. So I'm still learning some useful things even there.
3) Unfriendly environment. Living in collapsing for the 3rd time in past 100 years empire with schizophrenic government and schizophrenic people making it hard to concentrate on doing madness animations lol. I hope this whole thing will somehow end up soon, because horrible end is still better than the endless horror. Just being a little sad that if something bad will happen to me, the whole legacy of mine will be just 3 dumb jojo parodies.
That's all I think, happy (late) Madness Day everyone!